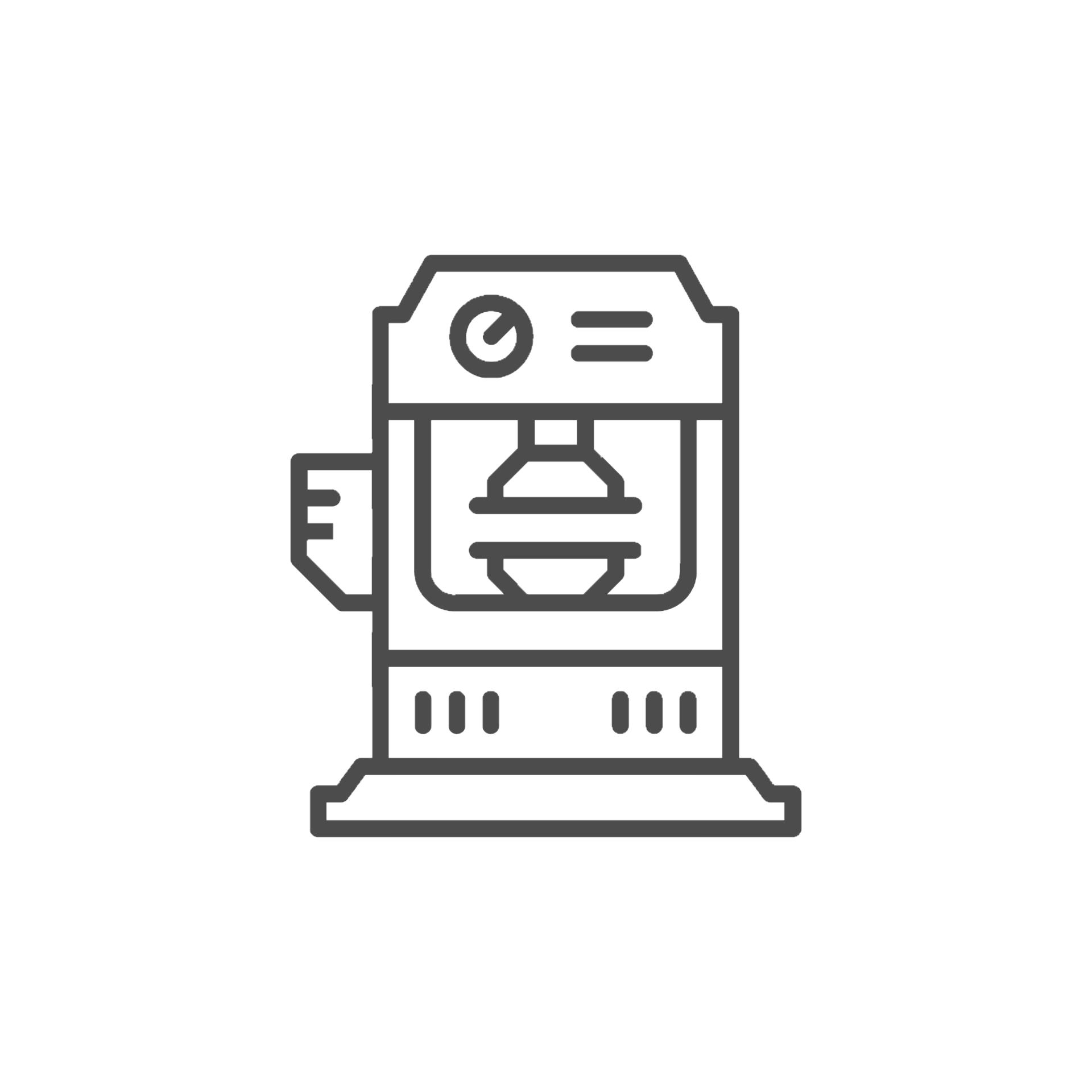 Strength
Our mesh is made with over 7200 individually welded rings per sq. foot and is incredibly strong and puncture resistant. To penetrate, a projectile needs to break one or more rings, which significantly reduces its energy.
Custom Fit
Each guard is made to fit your machine exactly. We can provide hanging rod fixtures for installation. Alternatively, a hanging rod can easily be made on site with steel conduit and simple tools.
Easy To Use
Our guards can be pushed out of the way for maintenance without uninstalling. The mesh allows the operator a clear view of the workpiece. Optional access slits increase ease of access to the machine even further.
Repairs
Chainmaille guards are rarely damaged by impacts. With coil guards the wires are bent and the curtain is deformed, which can lead to possible gaps in coverage. If your guard is damaged in regular use, we'll repair it for the cost of shipping only.
Can be pushed out of the way for machine maintenance without uninstalling
Protects operators from projectiles as small as 1/8"
Optional overlapping access slits allow the workpiece or controls to manipulated without having to move the guard
Originally developed for hydraulic presses and have been used on a variety of other industrial machinery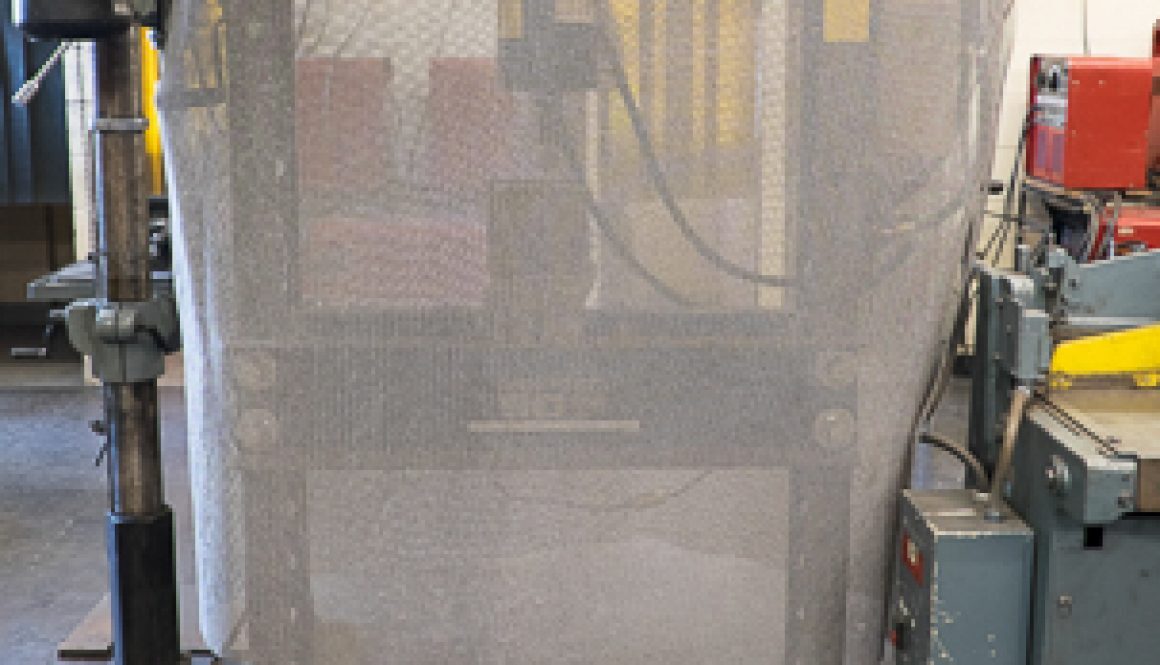 Protects operators from projectiles as small as 1/8"
Optional access slits allow the workpiece to be manipulated without moving the guard
So easy to use, once it goes on there is no reason to take it off
Can be moved aside for machine maintenance without uninstalling
Flexible enough to allow any size or shape of workpiece to still be properly guarded.
Made from North American 304 stainless steel so it is rust and weld spatter resistant